CMMS OLAP – Online Analytical Processing (Query Builder)



OLAP (online analytical processing) is a tremendously useful component that provides analytical processing features similar to those found in Microsoft Excel Pivot Tables and Pivot Charts. This tool is a query builder for any data set in the program. Build exactly the data view needed by dragging and dropping fields. This couldn't be any easier – or more powerful.
This CMMS OLAP software component leverages the data queries you create in the analysis screens by linking to these user defined data sets with the OLAP screen. Additionally OLAP is available on virtually every screen including work order, downtime, purchase order, inventory and preventative maintenance screens. Drag and drop views give you real time information, insights, and results in seconds. Drag column fields, row fields and value fields to generate a user-defined two or three dimensional data set of virtually any data in the CMMS database.
Data from any of these screens may be arranged as needed by drag and drop in the OLAP screen. This data may then be totaled by row and column using one of several statistical functions. Furthermore this data set is then charted automatically. Additionally, clicking on a grid cell in the OLAP data grid causes the underlying data for that cell to be displayed in a separate grid. The CMMS OLAP data grid may also be exported directly to Excel  for further analysis with two button-clicks.
Statistical Analysis of OLAP Data
The data grid totals by row and by column. Different fields may have a different subtotal statistical function. Statistical functions offered are:
Sum
Count
Average
Minimum
Maximum
First
Last
Variance
Variance Population
Standard Deviation
Standard Deviation Population
All OLAP CMMS data is charted automatically. Chart formats include column, bar, pie, area, scatter and more. If more specific analysis is needed data may be exported directly to Excel. Online analytical processing is a good maintenance manager tool for making any equipment maintenance operation more efficient while freeing up the maintenance manager for other important equipment maintenance work and planning.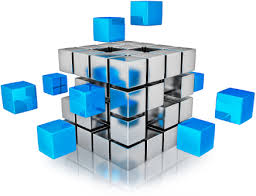 Reporting OLAP Data
The CMMS OLAP tool offers flexibility in field formatting, chart types, formatting of out of range values and more. Out of range values are colored to draw your attention to these values quickly. Multiple chart types are available such as: pie, scatter, bar and column.
Export an attractive .pdf report once the data grid and chart are set.
Simple + Powerful = Successful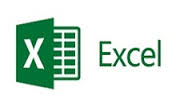 Leverage Data Queries with Excel

All data sets in the entire CMMS export directly to Excel with two button-clicks. Use Excel to analyze CMMS data in every way imaginable.