CMMS OLAP Software – Query Builder

CMMS OLAP Software Query Builder
The CMMS OLAP software (online analytical processing) query builder is a drag and drop report and chart generator that is available for all data in the entire CMMS. This powerful tool enables you to manipulate, report and chart any data in the database. A common complaint with CMMS is "I entered the data but now I cannot get it out into a report!". This is never the case with MaintSmart.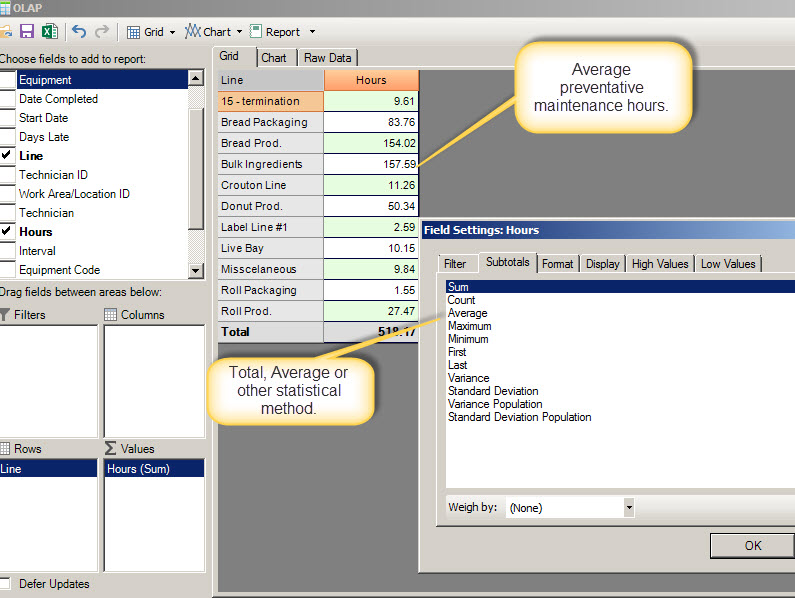 OLAP Screen Statistical Methods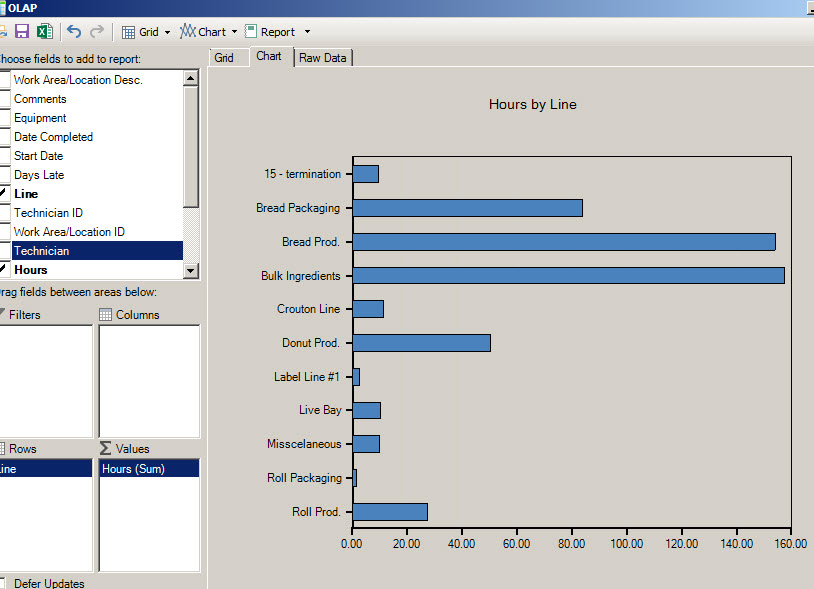 OLAP Bar Chart Generated Automatically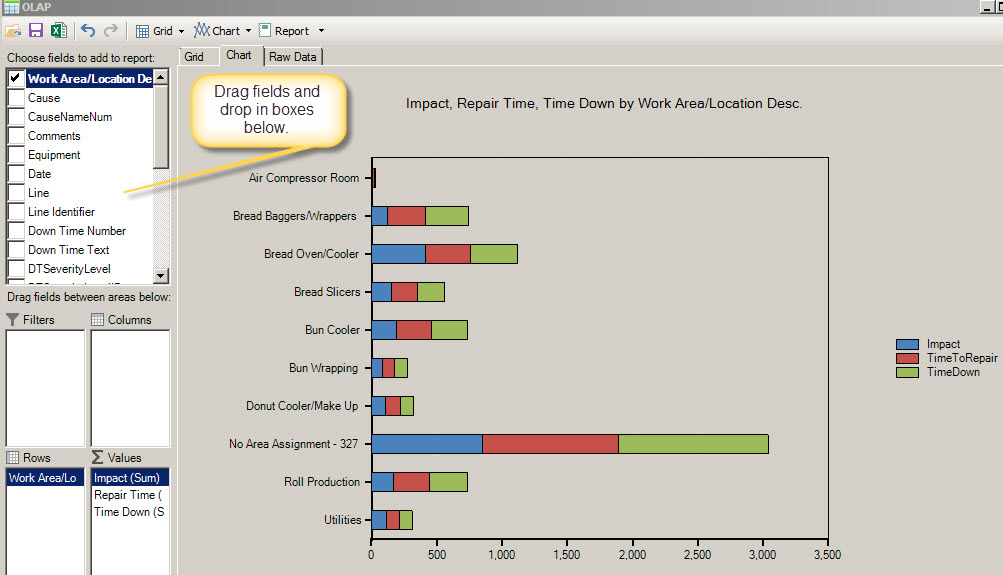 CMMS OLAP Charting Tool
Why use OLAP? Here are a few real examples of where the online analytical process tool benefits you and your maintenance operation:
Determine the average time each technician takes to perform various preventative maintenance tasks.
Identify the top 5 worst equipment downtime instances during the past 30 days.
Report the total cost of spares used on each equipment item during a specified time period.
Chart work order labor hours by Process and Line.
Obtain a report on the value of inventory grouped by location.
How many times has a particular equipment items failed. Compare this count to the shift working during these equipment failures.
Issue a report on the value of purchased items received by vendor during a specified time period.
The above list represent a mere fraction of the available report/chart scenarios that are available to you. Learn more from the many CMMS videos posted on this site. Scheduled a personalized online demonstration now to see the powerful, virtually unlimited tool will solve problems, save time and money.
CMMS OLAP Tool
OLAP instructional document.
OLAP Subtotals
Choose the best subtotal for your OLAP chart; or choose multiple subtotals by stacking fields. Subtotals rows and columns by any of the below listed statistical functions:
Sum.
Average.
Count.
Variance.
Standard Deviation.
Minimum.
Maximum.
First.
Last.
Population Variance.
Population Standard Deviation.
The possibilities are endless with the drag and drop OLAP tool.
OLAP is Available on the Cloud Too!
Access the OLAP tool from any device and start leveraging the power of MaintSmart. Call our CMMS help desk now for a personalized online demonstration.